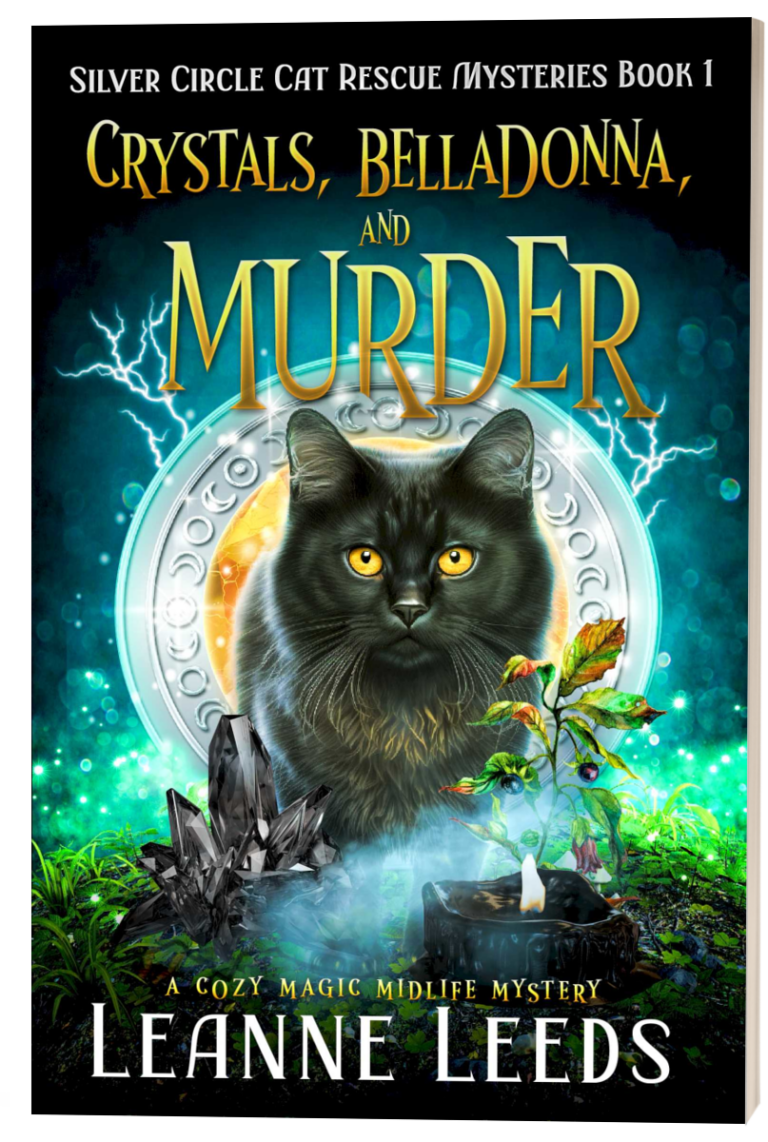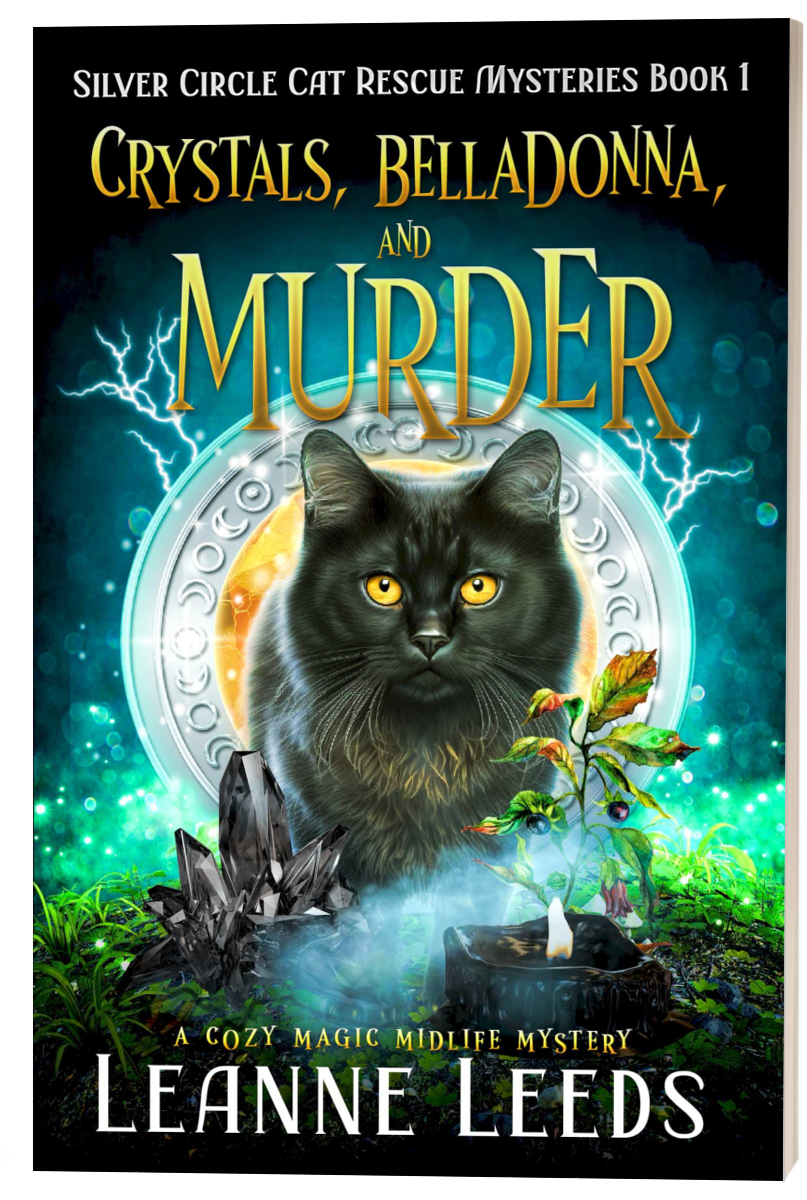 Series: Silver Circle Cat Rescue Mysteries #1
Genre: Paranormal Cozy Mystery, Paranormal Women's Fiction
Buy/Borrow Book 1 Listen to Book 1
This book is available in e-book, Kindle Unlimited, paperback, and audiobook.
A cantankerous former mayor
A dead man with a secret.
A midlife magic gift with a murder mystery that keeps you guessing.

When forty-nine year old Eleanor Rockwell was laid off from her soul-crushing corporate job, she moved a few miles north of Austin with her daughter, Evie, and opened Silver Circle Cat Rescue in the small town of Tablerock, Texas.

Five years later, SCCR is Wildebridge County's largest shelter for lost kitties, so it's no surprise when Deputy Markham brings Belladonna—former mayor Fiona Blackwell's cat—to the shelter after she's arrested for murdering her husband, Beau. But why, Eleanor wonders, did the Deputy bring a silver drink tray with the sullen cat—and why is Belladonna talking when she walks on it?

Something strange is going on in Tablerock, and Eleanor is determined to get to the bottom of it. Can she unravel the mystery before it's too late, or will she fall victim to the town's sinister spell?