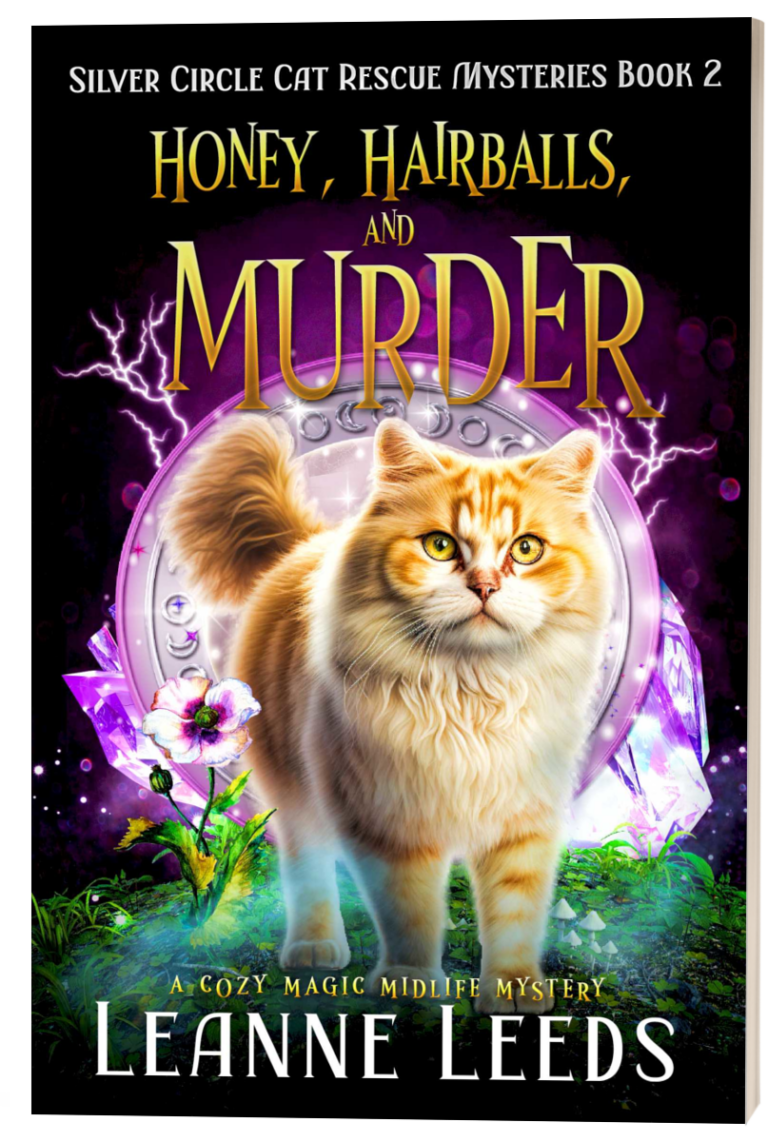 Series: Silver Circle Cat Rescue Mysteries #2
Genre: Paranormal Cozy Mystery, Paranormal Women's Fiction
Buy/Borrow Book 2 Listen to Book 2
This book is available in e-book, Kindle Unlimited, paperback, and audiobook.
A beekeeper with a sting.
A cat with a secret.
A cat rescue in the middle of it all.

In the small town of Tablerock, Texas, life is as sweet as honey. Fifty-year-old Ellie Rockwell's Silver Circle Cat Rescue is settling in to the shelter's inherited mansion on the edge of town, and only a few people know about the magical platter that came with it—the one that allows cats to speak to humans.

But life takes a sour turn when local beekeeper and honey entrepreneur Ben Tyson is found dead, leaving his beloved cat, Honey, as the only witness to the crime.

As Ellie and Evie work to help Honey piece together what happened to her former owner, the investigation puts the rescued cats (and the cat rescuers) in a heap of sticky trouble. Not everyone in town was as sweet on Ben as they appeared, and they definitely didn't want anyone buzzing about it.

Can Ellie, Evie and their furry friends solve the crime before the killer strikes again? Find out in "Honey, Hairballs, and Murder", the second book in a purr-fectly paranormal midlife cozy mystery series.