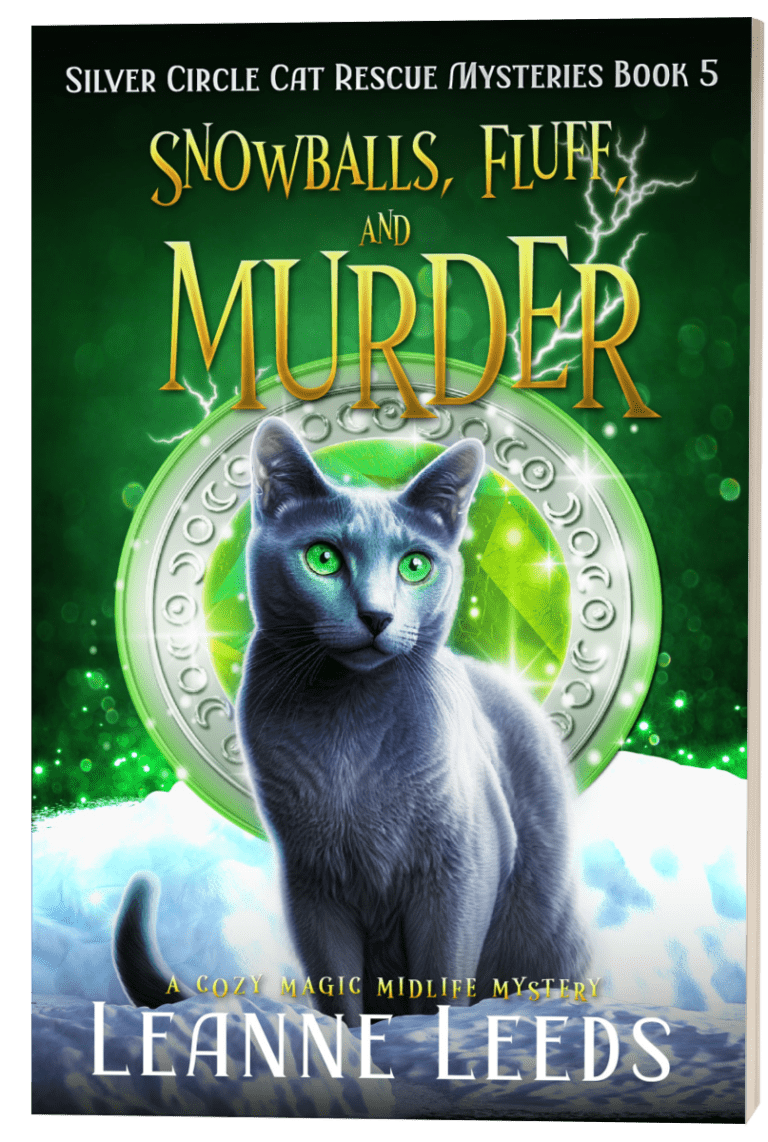 Series: Silver Circle Cat Rescue Mysteries #5
Genre: Paranormal Cozy Mystery, Paranormal Women's Fiction
In the quaint town of Tablerock, Texas, the snow is falling and so are the residents. Eccentric busybody Prunella Snodgrass—known for her obsession with shamans and the supernatural—is found dead. The cause? A seemingly harmless snowball, harboring a lethal rock, to the head.

When Mrs. Snodgrass's lone cat, Fluff, is brought to the Silver Circle Cat Rescue by Prunella's grumpy widower, Ellie and Evie Rockwell have more than just a new kitty to care for. Fluff comes with a chilling tale of secrets and suspicions, spinning Ellie and Evie into their most perplexing mystery yet—and the suspects are as numerous as the snowflakes.

As the Texas snowfall blankets Tablerock in a winter wonderland, the mother-daughter duo must work fast to thaw the mystery surrounding Mrs. Snodgrass's death. Can they uncover the cold-hearted killer before they strike again? Or will the truth remain as elusive as a snowflake in a blizzard?

Find out in "Snowballs, Fluff, and Murder," the fifth book in the Silver Circle Cat Rescue Mysteries series.