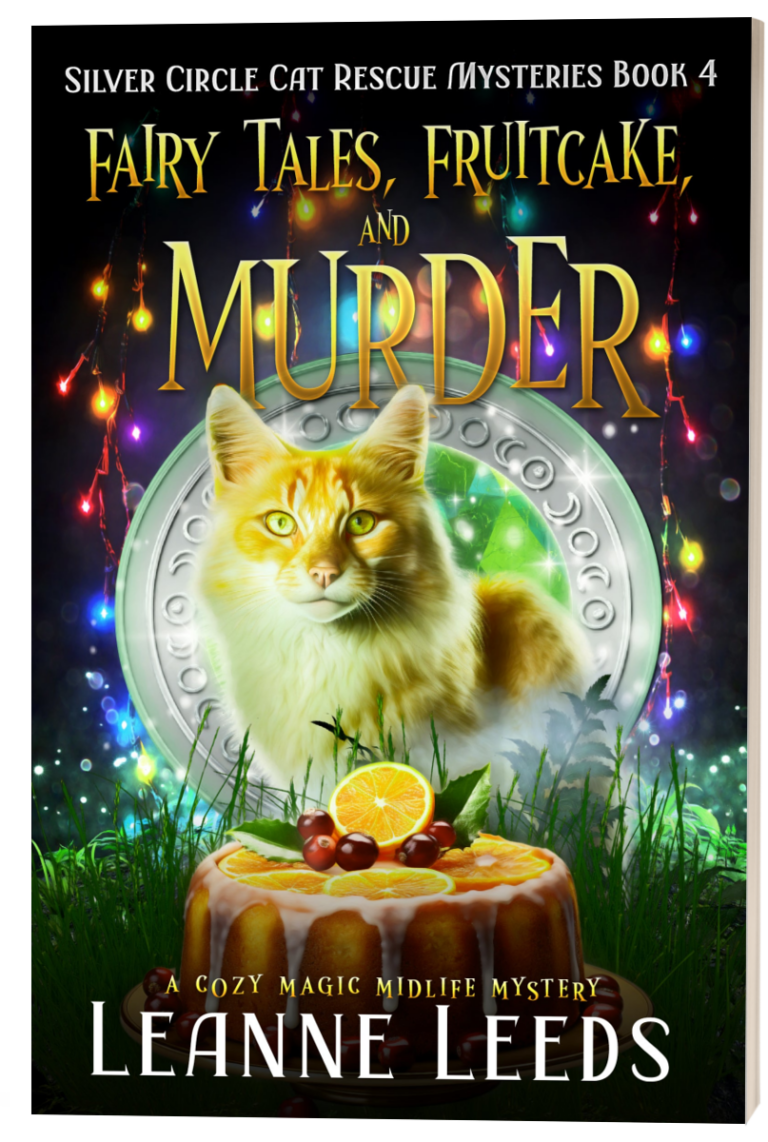 Series: Silver Circle Cat Rescue Mysteries #4
Genre: Paranormal Cozy Mystery, Paranormal Women's Fiction
It's Christmas in Tablerock, Texas! The cat-rescuing mother-daughter duo of Ellie and Evie Rockwell just want to find some cats their forever homes for the holidays. Instead, they find themselves solving a real-life Christmas mystery straight out of a storybook.

When the town's beloved librarian, Alice Grey, is found bludgeoned to death by a fruitcake at the start of the Christmas season, it shatters the community's tranquility. What's more, it leaves the librarian's lone cat, Ginger, alone and bewildered at the Silver Circle Cat Rescue for the holidays. But once the marmalade-colored cat pleads for their help solving its owner's strange Christmas murder, they are quickly tangled up in a mystery as twisted as any fairy tale.

As they navigate a plot as twisted as any Dickens' story Alice Grey eagerly quoted, mother-daughter cat rescuers Ellie and Evie Rockwell discover the demure librarian had managed to accumulate an enemies list as towering as the shelves of books she so lovingly maintained.

Will Ellie and Evie solve the murder before the final page is turned?