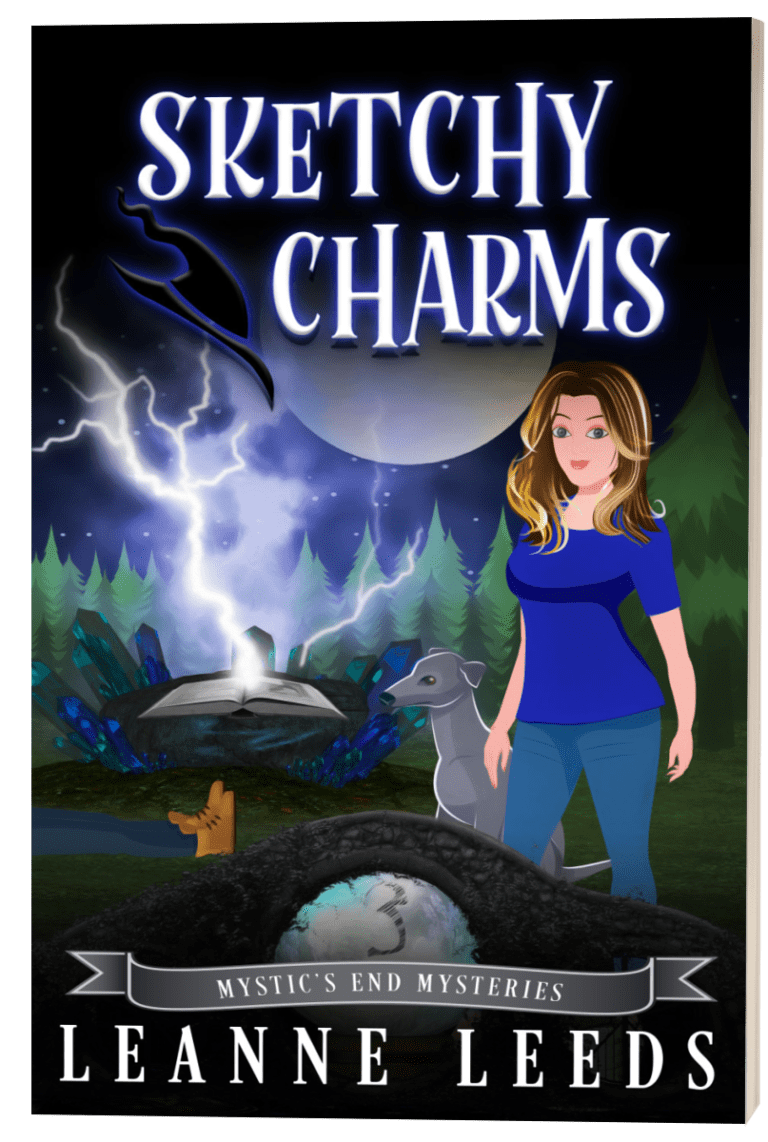 Series: Mystic's End Mysteries #3
Genre: Paranormal Cozy Mystery, Witch Cozy Mystery
Buy/Borrow Book 3 Listen to Book 1
This book is available in e-book, Kindle Unlimited, paperback, hardcover, and audiobook.
A body in the woodlands near the crystal field.
Smoky quartz that smoked the local mailman.
Can Fortuna unearth the truth the authorities won't?

When reporter and Mystic's End busybody Pepper Stanford discovers a sketched map that professes to reveal what the heck the deal is with mystics in Mystic's End, Fortuna reluctantly follows her out to the thick forest to hunt for clues. The two women encounter more than they bargain for when they stumble over a body on the way back to their car, the bloody smoky quartz crystal near him replaying the man's last few flashes of life straight into Fortuna's mind.

After the county determines the death accidental (because of course they did), Fortuna works to forget about postman Tom Wilson's death and refocus on the obscure text she discovered in the woods. That is, until she recognizes Tom Wilson's resentful soul captured in the sparkling stone that killed him—and if she wants to get him out, she must get him justice for his murder.

Will Fortuna be able to unmask who cracked Tom Wilson with a crystal? Or does the witch now have two spectral roommates?