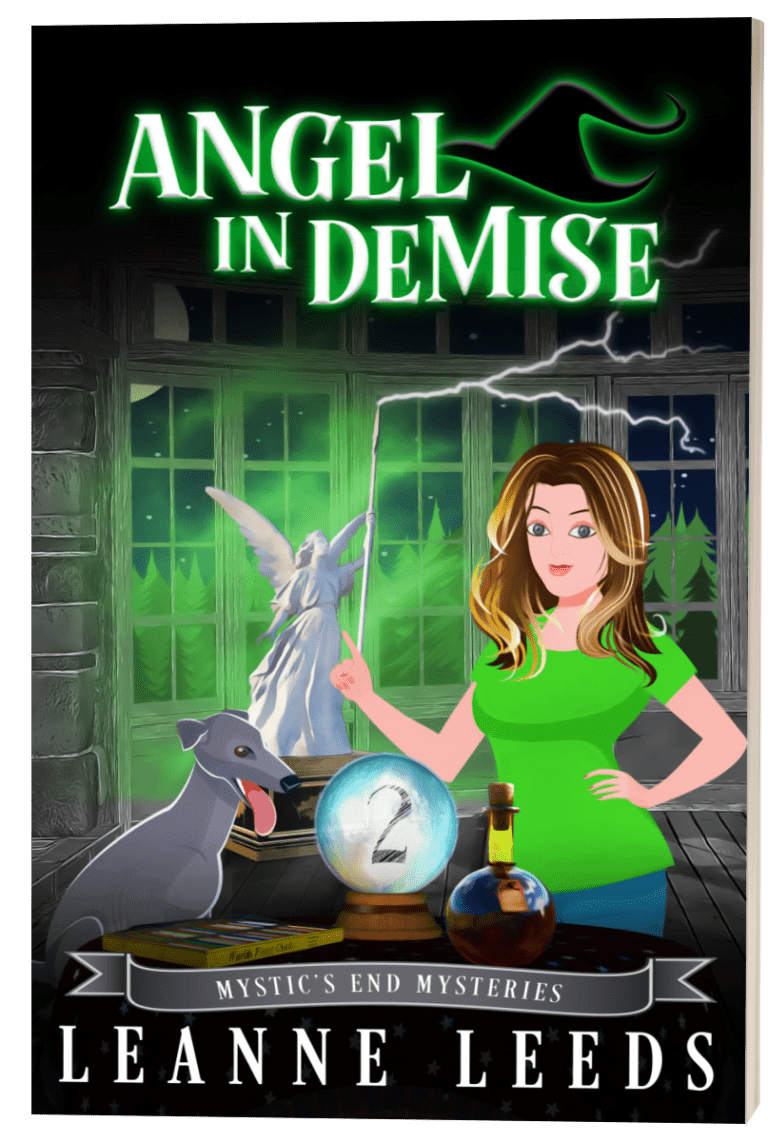 Series: Mystic's End Mysteries #2
Genre: Paranormal Cozy Mystery, Witch Cozy Mystery
Buy/Borrow Book 2 Listen to Book 1
This book is available in e-book, Kindle Unlimited, paperback, hardcover, and audiobook.
An electrocuted millionaire at a garden party.
One witch under suspicion.
Can Fortuna Delphi clear her name before they shut her art gallery down?

Fortuna Delphi's is starting to feel like a part of Mystic's End. Sure, she still doesn't know who she's related to, the town's two most eligible bachelors won't stop dropping by, and the town clergy seems to think she's the spawn of Satan—but at least millionaires Hubert and Della Maddox adored the angel statue she created for their patio. They even made it's unveiling the climax of their once a year Spring Fling garden party.

But when the statue zaps millionaire Hubert Maddox lifeless in front of his guests, the town's rich and powerful turn toward the artisan witch with suspicion.

After the county rules the death accidental and threatens to yank her art studio's occupancy permit for negligence, Reporter Pepper Stanford believes that Fortuna is being framed to take the fall for a covered up murder—and Fortuna's not sure that Pepper's mistaken.

Will Fortuna be able to find out who brought about the electrifying end to Hubert Maddox and why? Or is Fortuna's new life in Mystic's End toast?