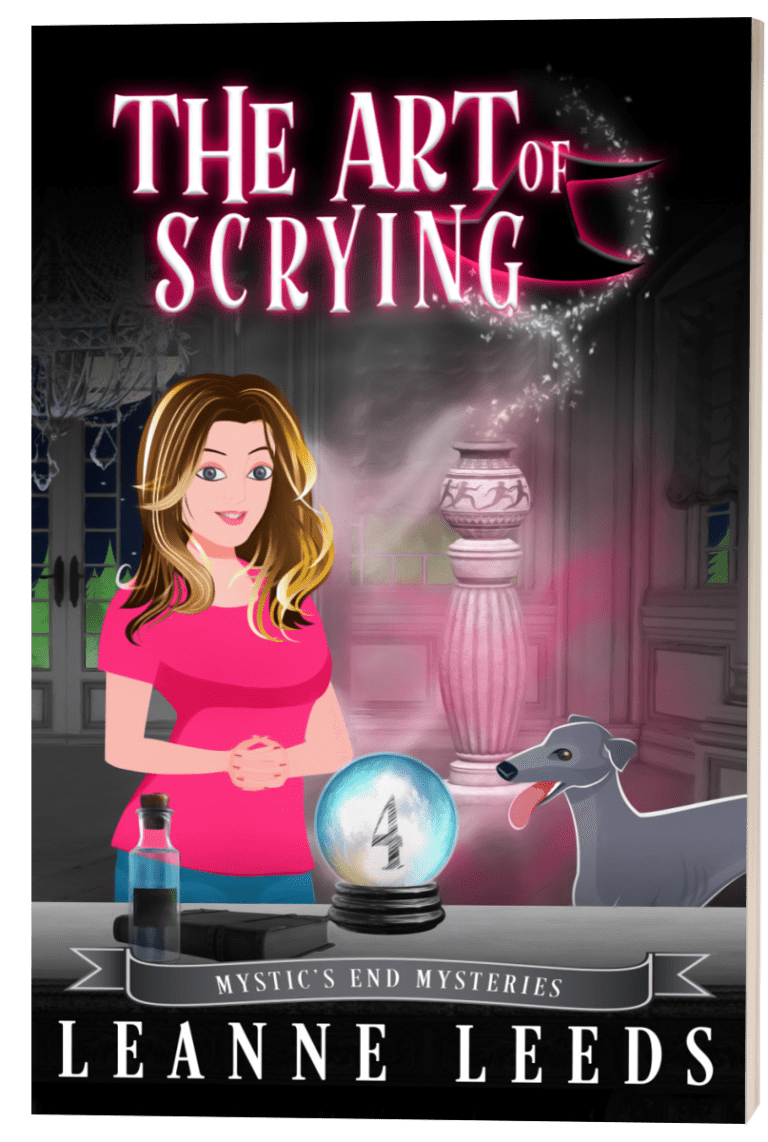 Series: Mystic's End Mysteries #4
Genre: Paranormal Cozy Mystery, Witch Cozy Mystery
Buy/Borrow Book 4
This book is available in e-book, Kindle Unlimited, paperback, and hardcover.
A fake ancient urn.
A suitor with a lot of secrets.
Can Fortuna bring the truth into focus before her world cracks?

When Fortuna finally accepts one of Martin Salvi's persistent invitations to have dinner at his enormous mansion on the edge of town, she's still not sure she can trust him. Sure, he's handsome and yes, he had lots of reasons for ghosting her earlier this year, but she can't help but feel the handsome greyhound track manager's still hiding something from her. Something big.

As the evening goes on, Fortuna recognizes Martin's prized ancient urn on display just inside the lanai is a fake—and she's shocked when Martin is barely fazed by the news. Rather than call the police, Martin convinces her they can unravel the mystery of the fake urn together...

But was Martin Salvi's urn theft even real? Or did he just create an elaborate ruse to spend time with her?