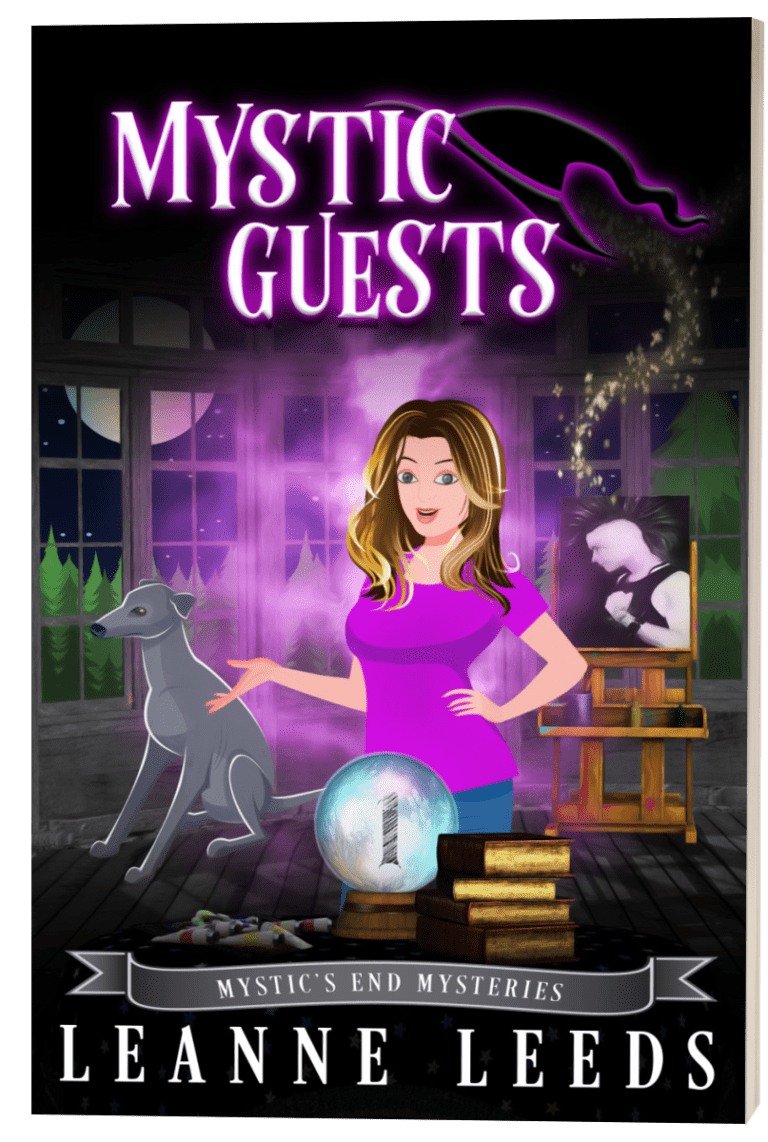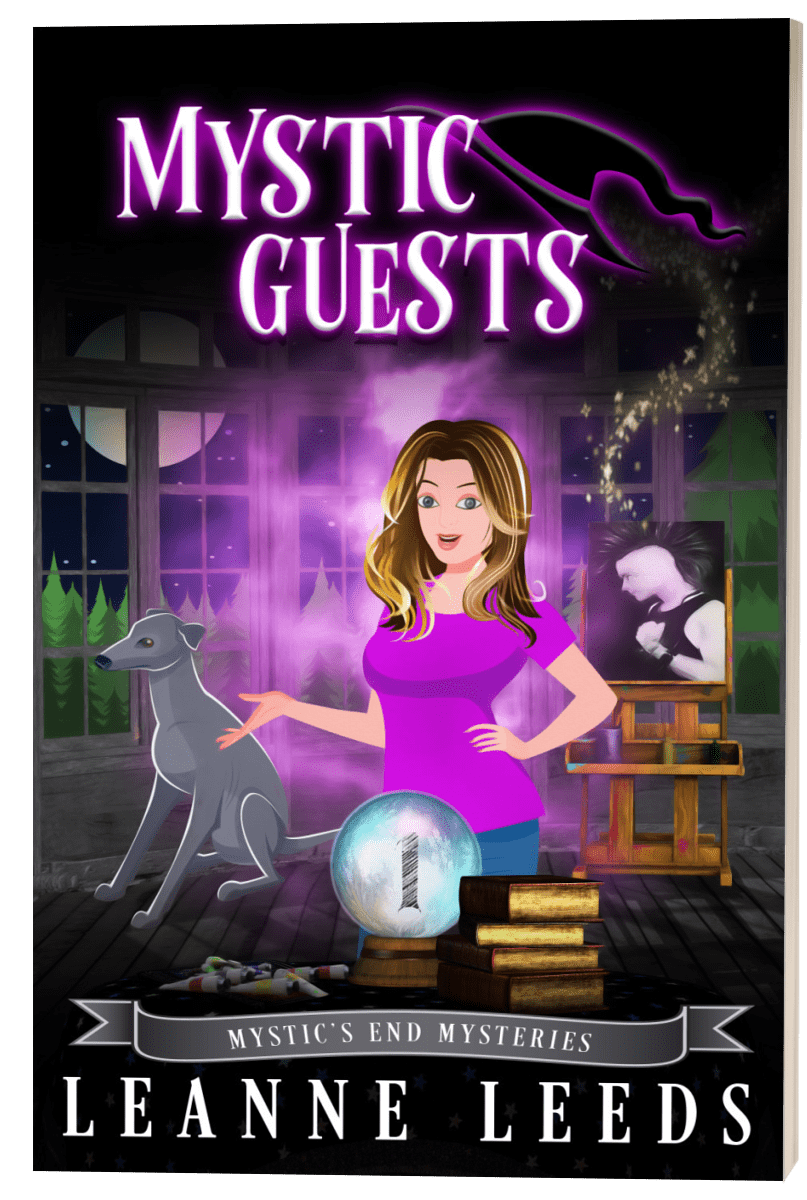 Series: Mystic's End Mysteries #1
Genre: Paranormal Cozy Mystery, Witch Cozy Mystery
Buy/Borrow Book 1 Listen to Book 1
This book is available in e-book, Kindle Unlimited, paperback, hardcover, and audiobook.
A new beginning in an old town.
A punk ghost raging in the middle of the night.
She wanted to get away from the paranormal—but did she wake it up instead?

Fortuna's plans to open an art studio while searching out her mysterious origins are derailed when she discovers a punk ghost raging against her in the middle of the night. As his bones are unearthed along with the town's secrets, she is determined to find out who killed the mohawked teen and why. At least, if she can do it without tipping her hand to the townspeople that she's a witch.

Between the hot detective that suspects she's a con-woman up to no good, the smolderingly sexy manager of the local greyhound track that seems to be full of secrets, and a conspiracy theorist reporter determined to enlist Fortuna in her war against the town's corruption, Fortuna's life is becoming more complicated than an Escher painting. And she could be unknowingly related to any of them.

Will Fortuna be able to find out who murdered the ghost in her attic, or will Mystic's End unearth her secrets instead?