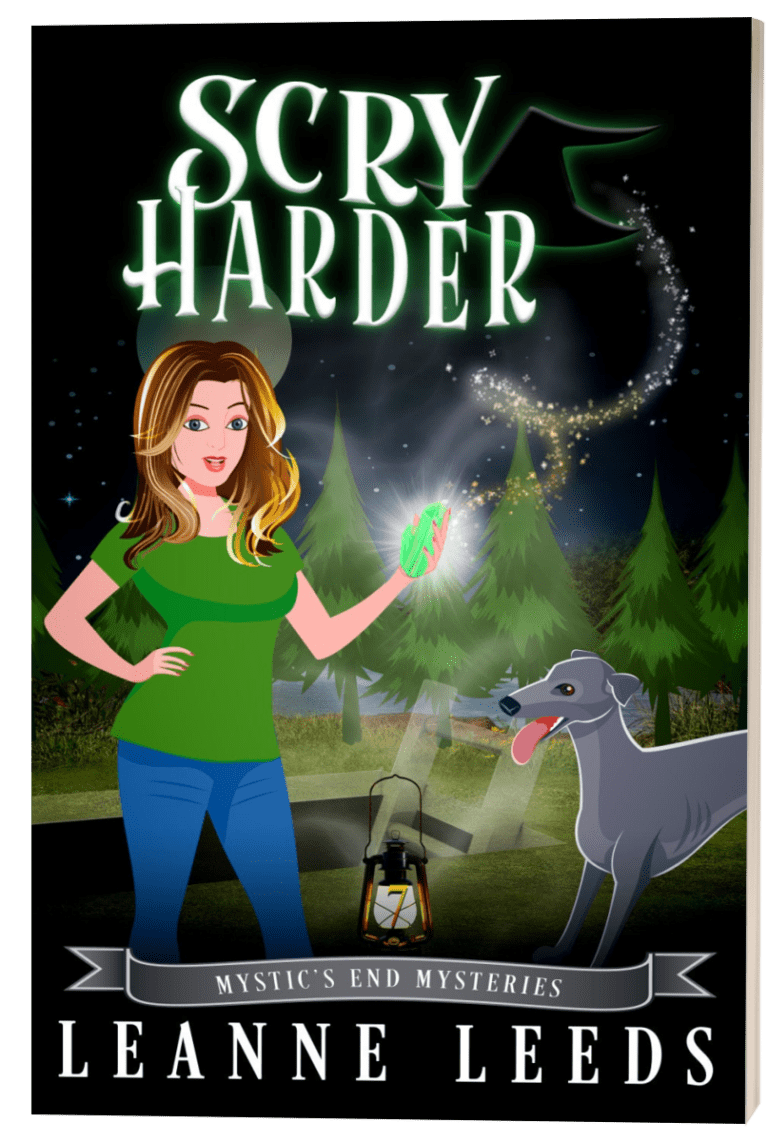 Series: Mystic's End Mysteries #7
Genre: Paranormal Cozy Mystery, Witch Cozy Mystery
Buy/Borrow Book 7
This book is available in e-book, Kindle Unlimited, paperback, and hardcover.
A new year, a new crime.
The charred remains of a brand new coffee shop.
Can Fortuna uncover the spark that set off new drama in Mystic's End?

The end of the chaotic holiday season couldn't come fast enough. Now that Gabe's settled into a new career, the town has settled into relative normalcy, and Martin has accepted the fact that Fortuna won't be jumping every time he makes a demand, the witch finally feels like she and Miss Bessie can focus on the magic secrets of the town she's sure are hidden just below the surface.

But then the new town coffee shop goes up in flames—along with all her plans.

When victim Dalida Dodd hires Gabe to investigate the arson that set her business ablaze, Fortuna can't help but worry that the newcomer isn't being completely honest with the earnest detective. As Gabe is pulled further and further into Dalida's drama, Fortuna has no choice but to dust off her crystal ball and help set things right.

Will Fortuna be able to douse the flames threatening to consume her friend Gabe? Or will her help expose too many secrets, threatening them all?