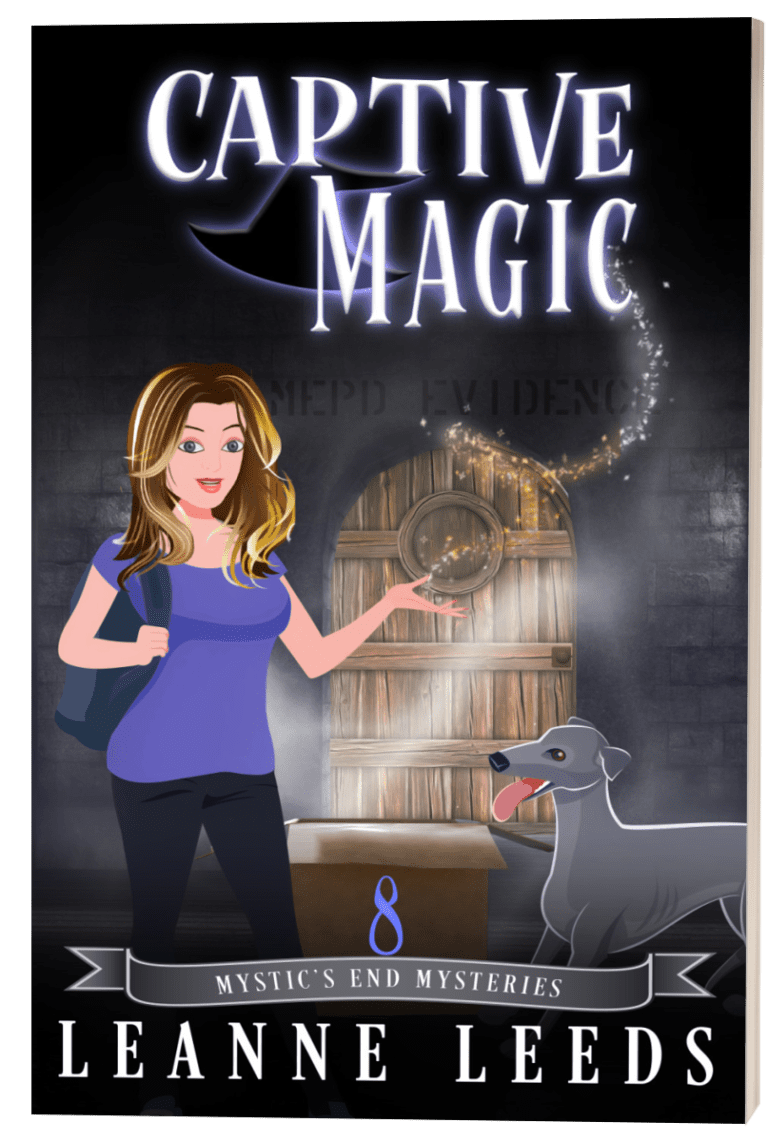 Series: Mystic's End Mysteries #8
Genre: Paranormal Cozy Mystery, Witch Cozy Mystery
Buy/Borrow Book 8
This book is available in e-book, Kindle Unlimited, paperback, and hardcover.
A witch bottle in a dead man's hand.
A Mystic's End councilman shot dead.
Can Fortuna solve the case and free the spirit, or will the bottle disappear into evidence forever?

Fortuna's finally feeling like things are starting to go her way. Her magical prowess continues to flourish under the tutelage of Miss Bessie and the spirited coven of ghost witches. Martin's making progress finding homes for the retired greyhounds. Gabe is happy in his new relationship and his new job as a private eye. Pepper's finally being taken seriously as an investigative reporter—much to her boyfriend Ollie's delight.

But when Councilman Conrad Noble is shot dead in his office clutching a witch bottle in his hands, Fortuna must spring into action to solve the murder—the only way Chief Clutterbuck will release it from the magically-warded evidence basement.

Can Fortuna solve the murder, hide the knowledge of the bottles from Clutterbuck, and free the captive ghost in the bottle? Or will the bottle, and the confined witch, disappear into the department's basement forever?