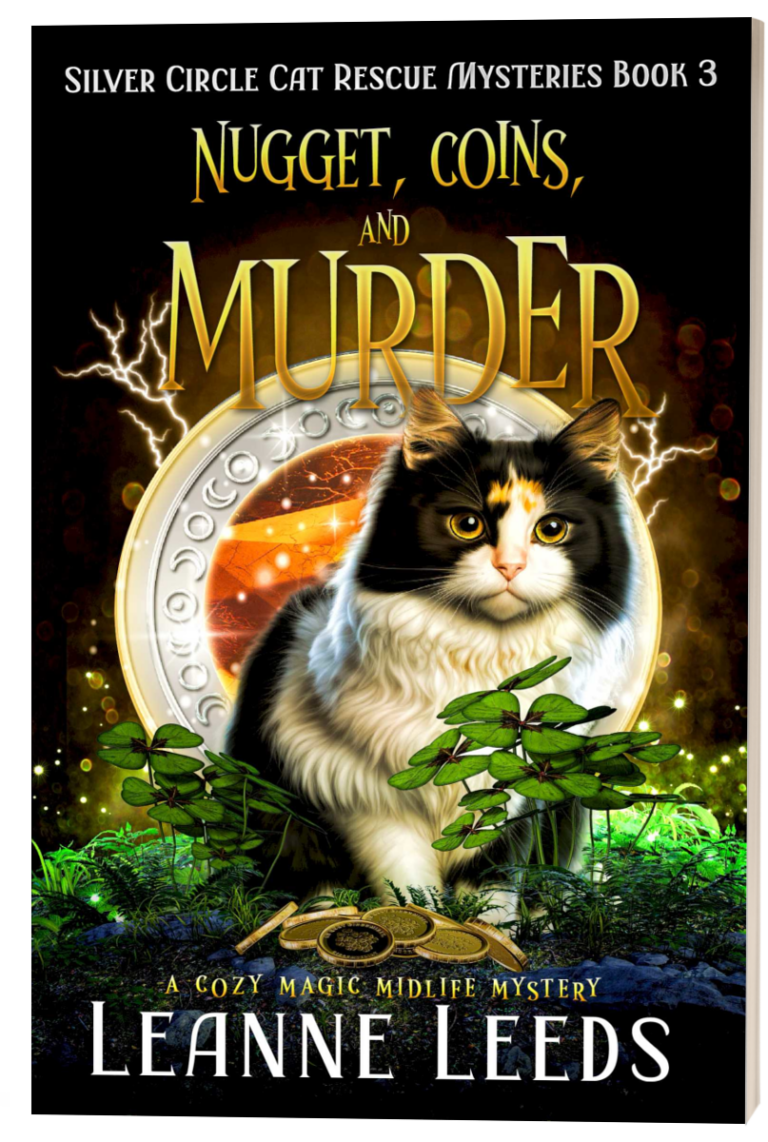 Series:
Silver Circle Cat Rescue Mysteries #

3
A cat with a gold chip on his shoulder.
A coin collector bludgeoned in the night.
Can they uncover the killer before the truth—and the collector—is buried forever?

Release Date: April 27, 2023

With Silver Circle Rescue moved into Wardwell Manor, Ellie Rockwell and daughter Evie (and the dozens of cats) couldn't be happier in their new home. The pair are getting familiar with all their cats using the magical crystal plate that allows the cats to speak to them, and are able to match cats with perfect forever homes.

Their idyllic life screeches to a halt when a mysterious woman abandons the recently deceased Harold Goldfinch's cat Nugget on the shelter's doorstep. The sullen cat insists the police have got it all wrong—Harold wasn't killed in a random burglary at all.

As Ellie and Evie look into the case and the surrounding cast of characters, they come to realize that it isn't just the truth at stake—someone is determined to keep them from uncovering the truth about what happened to Harold.

No matter what it takes to stop them.